News & Press Releases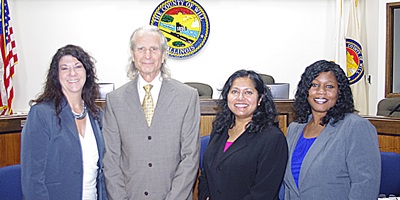 The most recent Will County Veterans and Servicemembers Court graduation ceremony was held at the Will County Office building on Wednesday, January 11, 2017. Seven (7) participants graduated. The Will County Public Defender, Gerald G. Kielian, spoke about the importance of such diversion programs in the criminal justice system. Mr. Kielian is a United States Marine Veteran.

The Will County Public Defender's Office congratulates all graduates on their achievement and wishes them continued success in their sobriety.

The Veterans and Servicemembers Court aims to assist military personnel (past or present) accused of a crime by linking them with the proper mental health, substance abuse, and other resources available. The Court recognizes the unique circumstances and experiences of the military personnel, both in peace-time and at times of war or conflict. The Court has partnered with various service agencies, including the Department of Veteran's Affairs (VA), Edward Hines Jr. VA Hospital, the Veterans Assistance Commission of Will County, the Center for Correctional Concerns, the Will County Health Department, and other organizations who tailor their services to the needs of veterans as many of our military personnel are suffering from Post-Traumatic Stress Disorder (PTSD), Traumatic Brain Injury (TBI), depression, anxiety and drug addiction.
Upon successful completion of either program, charges are dismissed.
Pictured in the photo (from left to right) are the Honorable Judge Carla Alessio-Policandriotes, Presiding Judge of Veterans and Servicemembers Court; Gerald G. Kielian, Will County Public Defender; Jaya Varghese, Assistant Public Defender; and Shenonda Tisdale, Assistant Public Defender.